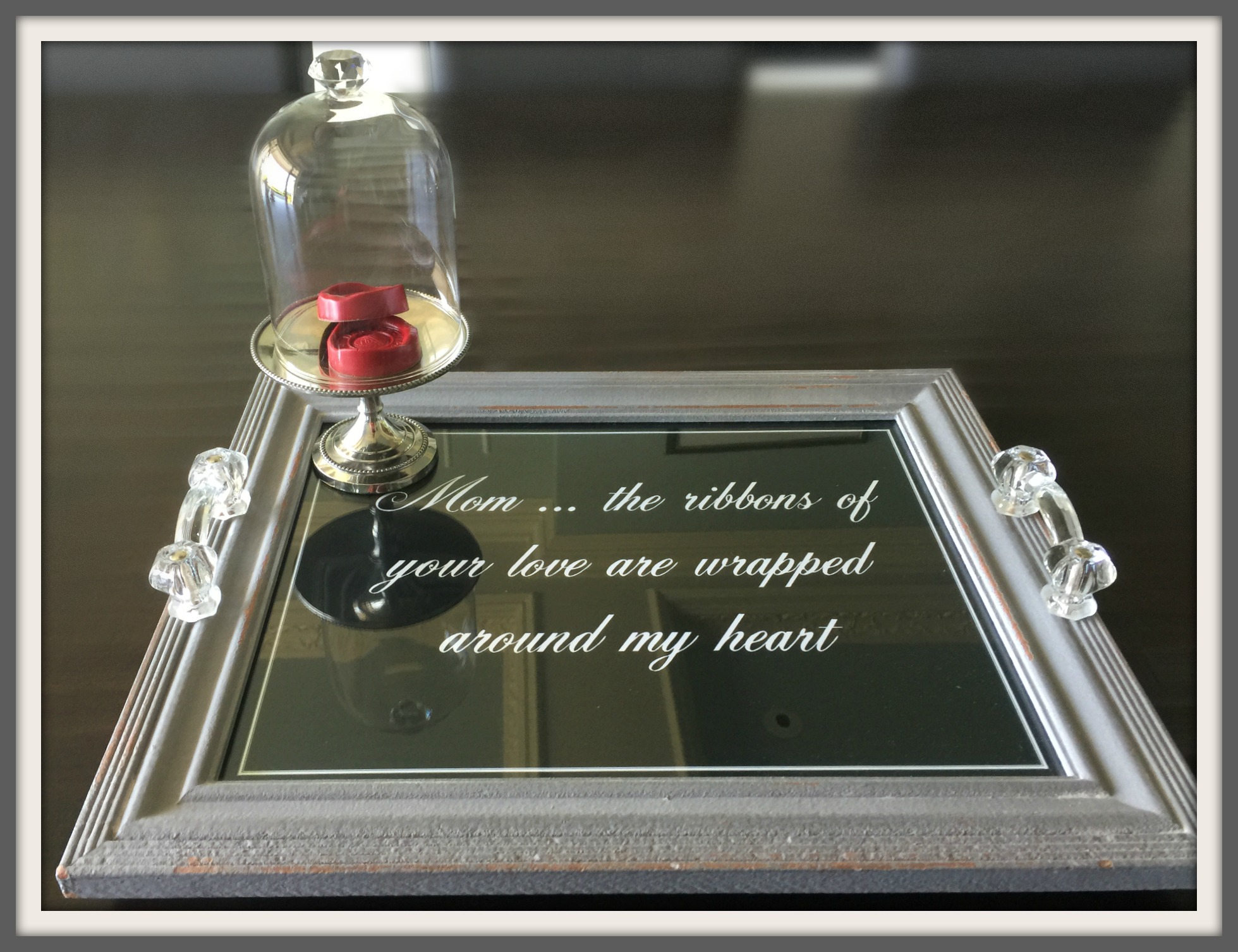 Keeping to the same theme of my previous post, teacup candles; here we have a custom-designed and built tea tray, which is not only useful, but will be cherished, especially if you add a personalized message such as one of my favourites:
"Mom, the ribbons of your love are wrapped around my heart"
Materials: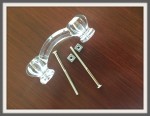 2 matching drawer pulls for handles
picture frame [11 x 14]
drill
printed personalized message
Procedure: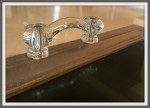 Measure and mark the location of the two drawer pulls on the two narrow sides of the picture frame.
Drill the four holes for the screws to attach the drawer pulls.
Attach the two drawer pulls.
Print your personalized message and with double sided tape center on the picture backing
Reattach the backing to the frame.