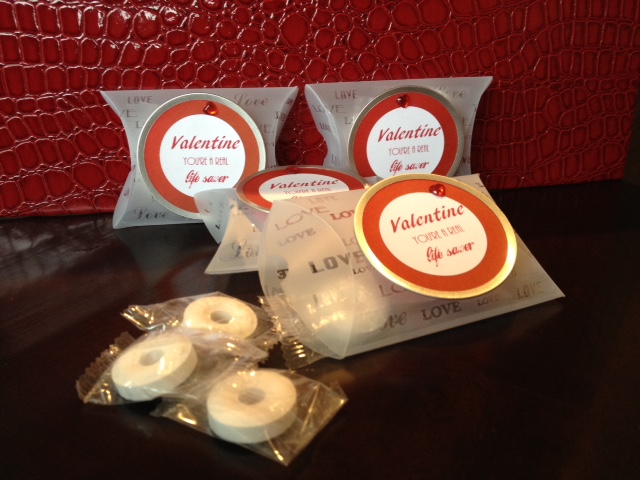 Love is in the air! On February 14th, children all over this country will be celebrating Valentine's Day.
My collection of delights for this year's Valentine's Day include small take home gifts and sweet treats for your child's classmates or teachers. They could also be handed out as a party favour or simply given to someone you or your child feels is extra "special"; an aunt, a friend, grandparent or sibling — just to name a few.
#1: Valentine you're a real "life saver"
Materials:
Individually wrapped Wint-O-Green Lifesavers
3.5″ x 2.5″ plastic pillow boxes
Avery #08293 1 1/2″ round labels
Glue Dots
Directions:
Place five or six lifesavers in each clear plastic pillow box. Design your label and print. I placed my label on a larger key tag that I had kicking around from Christmas. Place a glue dot in the middle of the underside of the round label and affix it to the center of the pillow box. I also added a little "dazzle" by placing a small red crystal heart.