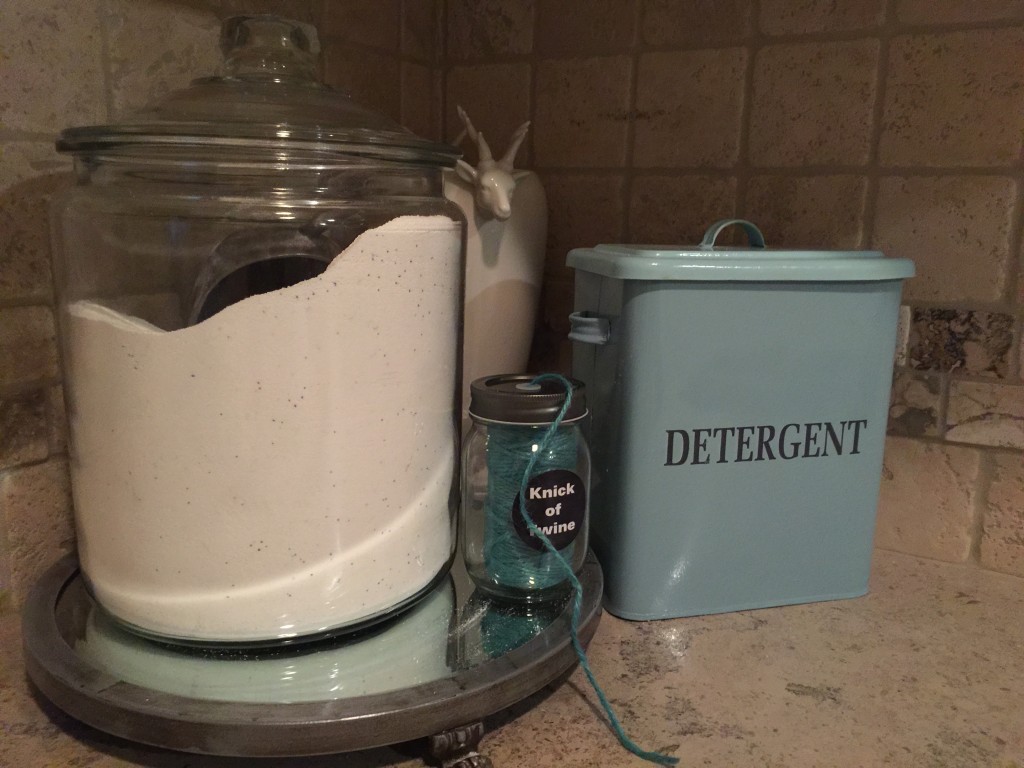 I really enjoy creating innovative ways to re-purpose typical, every day household items, particularly when I find the need to have the items handy for multiple projects.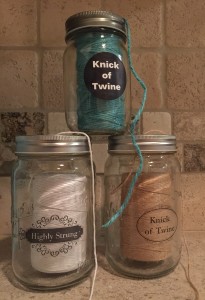 Creating easy access and storage for such items is often a challenge.  Even trickier is balancing the need to reuse, recycle and re-purpose with creating organized structure that doesn't contribute to the clutter.  One of the notable points to storing such "fiddly" items lies in finding the appropriate container for the item in question.  The rule of thumb is to choose a container that mimics the form of the item and allows ease and convenience of use.
In this instance I've take a household "Mason" canning jar because it fulfills both purposes.  I transformed it with very little effort and some creativity into a convenient place to store household string.
Materials:
Mason canning jar
String [to fit in the Mason jar]
Labels
Computer to design and print labels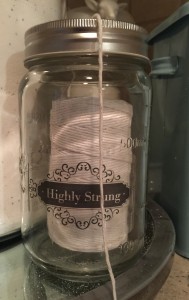 I purchased the Mason jars for beverages as the lids already have the holes for straws.  I placed the household string inside and fed the string through the hole in the lid.  I designed labels to read "Knick of Twine" and "Highly Strung" and affixed them to the Mason jars.  I'll use one for the garden, one for the laundry room, my office and another for the kitchen.  And there you have it! This is a super way to fashion a "one of a kind" container for household twine and be certain that when you reach for it, it is ready for the task at hand.