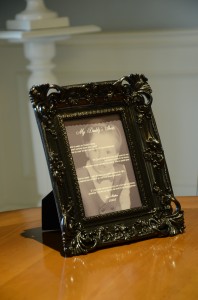 Father's Day is celebrated in Canada the third Sunday of every June.  Father's Day is a celebration honoring fathers and paying tribute to the role fatherhood and the critical influence of fathers in our society.
Forget the cost of a card, or another silly tie.  Just remember to spend precious time with your father …..  take a walk, recollect good times, and please don't forget to tell him you love and respect him. While father's need to know they are loved, the knowledge that you respect them carries as much weight and is a powerful, affirming message on their special day.
As years go by, both of you will fondly remember those exceptional times you spent together on Father's Day long after the gifts and cards are forgotten and the old ties grace the necks of teddy bears. (Oops! That's another project).
Thank you to all those fathers who make such a difference in their children's lives.  Here's to those who set the example in this changing world and are there for their children and family.
This is a poem and picture of my son that we put together several years ago. It still holds a place of honour on my husband's desk.
I like to wear my Daddy's shoes,
there's nothing more that I enjoy
I like to copy things I see him do, for I'm his little boy
My Daddy's big and strong and cares for me
and there's so much he knows.
I really want to be just like him and go where daddy goes.
I love my daddy — he's the best, he shows me what is right.
He teaches me to share my toys and always be polite.
If I had been allowed to pick, he is the one I'd choose.
Someday I'll grow up big and tall and fill my daddy's shoes.