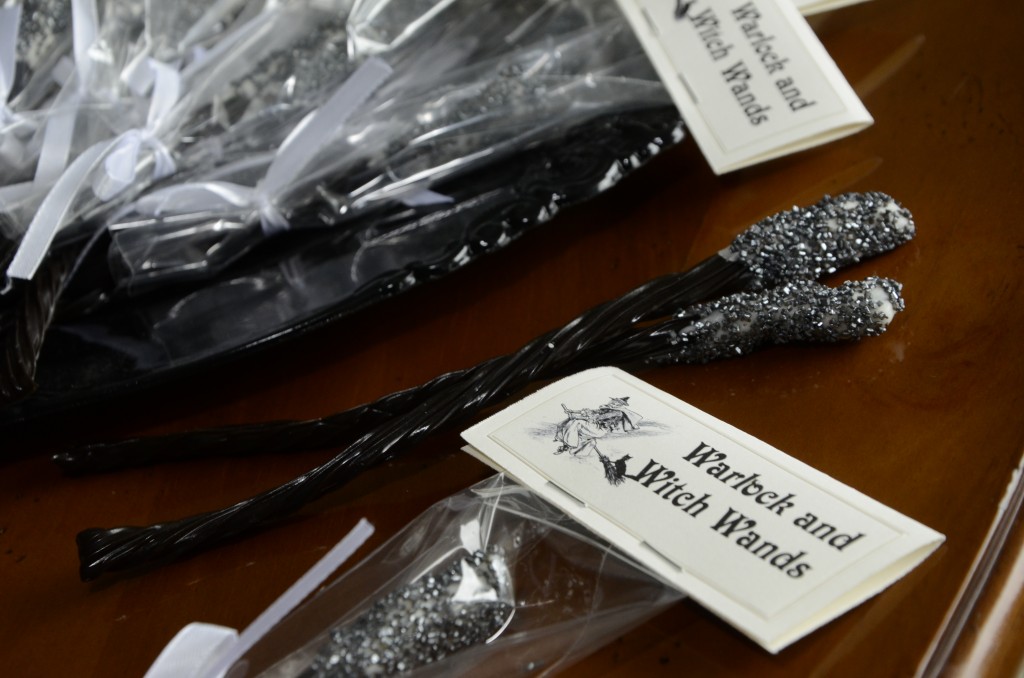 Yummy licorice! Warlock and Witch Wands are so fast and simple to put together. I've handed them out to trick-or-treaters, as well as used them for guest favors at Halloween dinners and in classroom goodie bags.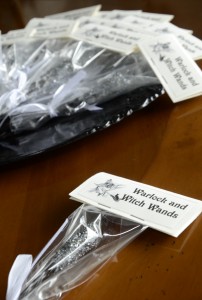 Step 1: Download a picture for your place card and then set up your script and image.
Step 2: Print off your place cards and get them ready for the final step.
Step 3: Place a platter in your refrigerator to put your wands on to harden.
Step 4: Melt your candy melts, following package instructions. Stir until very smooth.
Step 5: Separate your black licorice sticks, dip one end in the white candy melt and then sprinkle with sprinkles. Place on the platter that you had in the refrigerator getting good and cold. When you've finished the last wand put the platter back into the refrigerator until the candy has totally hardened.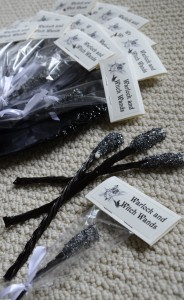 Step 6: Place the wands in the small cellophane bag, tie closed and place the place card over the top of the bag/wand and staple closed.
Supplies:
Gartner Place cards [pkg of 48]
Twizzlers Black Licorice Sticks [375 g]
Wilton's Candy Melts [340 g]
Silver candy sprinkles
Small Cellophane Bags with ribbons
Stapler
Computer and Printer