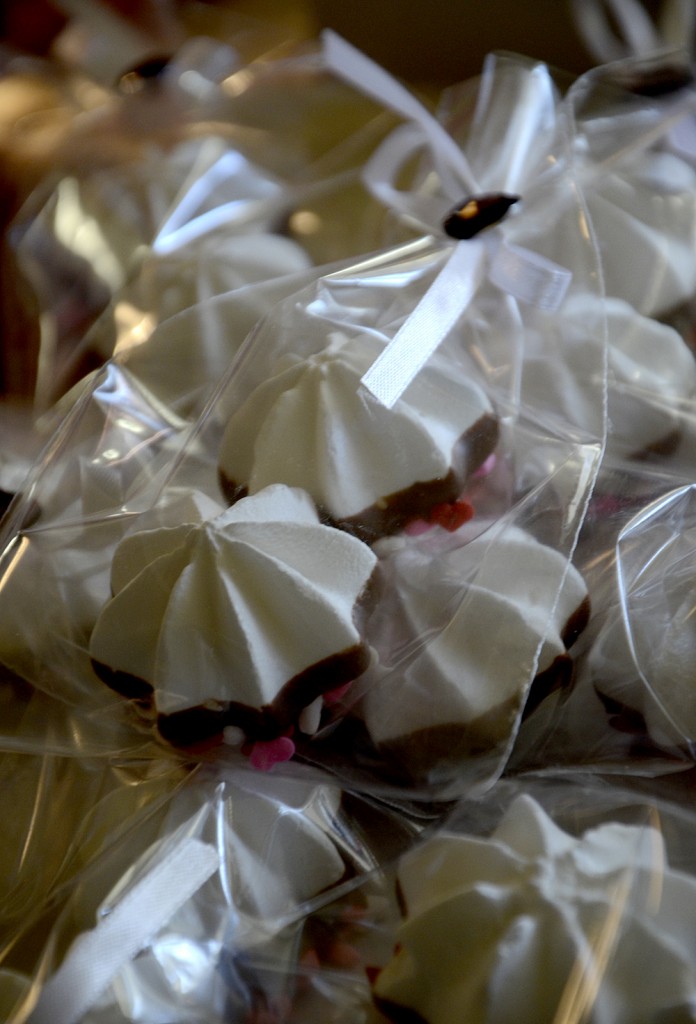 Here is an easy, quick and delicious treat for all the Valentine's in your life: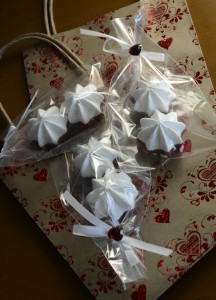 In your food processor add the cinnamon hearts and pulse until they become small chips — not too fine.
Melt the chocolate over a double-boiler or in the microwave on medium power for 30 seconds. Hold each meringue by the peak, dip the base of the meringue in chocolate so the bottom half of the meringue is coated. Let any excess chocolate drip off. Dip them into the cinnamon heart chips, and place on a baking sheet lined with wax paper. Allow the chocolate to set at room temperature; do not put in the refrigerator.