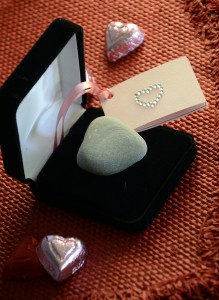 This is a one-of-a-kind gift for someone very special for Valentine's Day.
I found this beautiful stone in the shape of a heart, and placed it in a velvet jewelry box. I designed, printed and attached a custom tag that reads:
"Valentine, when a penguin falls in love, it searches the entire beach to find the perfect pebble…."
A simple, thoughtful and unique gift.