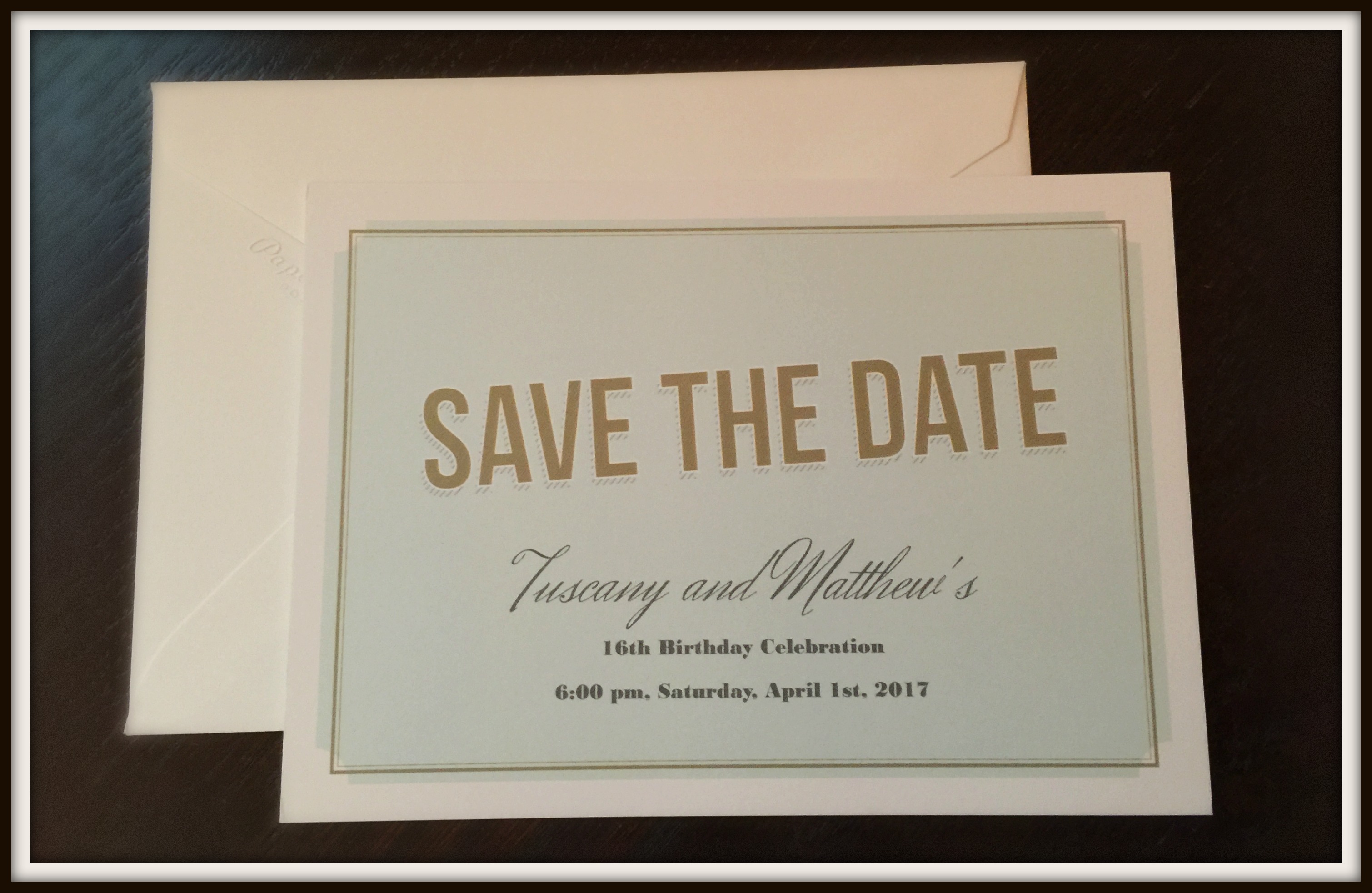 For the twins' 16th birthday, I approached the celebration with the intention of making fabulous birthday memories for our children.  I invite you to share in my step-by-step preparation over the next few days.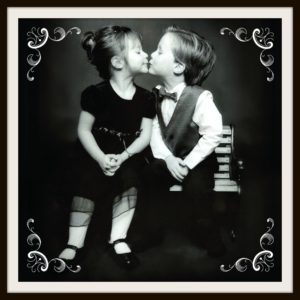 The 16th birthday honors that magical "coming of age" so often commemorated in songs, movies, stories and poetry. Considered one of life's special milestones, my husband and I thought it worthy of some extra attention and excitement!
When it comes to ideas on celebrating your teen's 16th birthday, the sky can be the limit. We narrowed the choices to a combined "friends and family" celebration.  As for the guest list, we asked our twins to include a list of friends as well as another list of family members with whom they share a special bond. When we reviewed the lists, we realized we would need a larger venue than our home to host this party.
Two months or so prior to the party date, we sent out a simple digital "Save-the-date" card.
Below is the card that we designed and disseminated through my favourite digital invitation site, Paperless Post. As the age range of our children's friends is broad and some are not yet driving, we emailed these to the parents as well to alert them of transportation times and directions.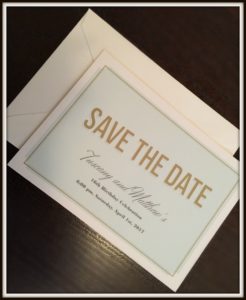 I then got busy with the paper invitation and preparation…..