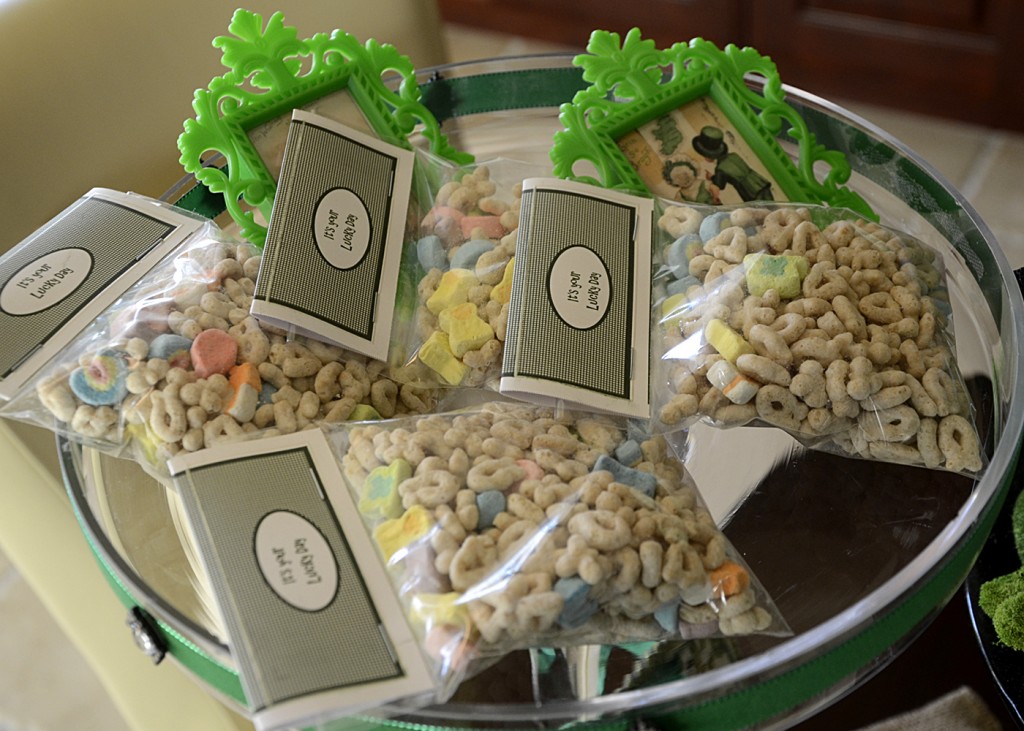 When planning a St Patrick's Day gathering, I like to incorporate traditional St Patrick's Day symbols such as four-leaf clovers, leprechauns, pots of gold, rainbows and lucky charms.
Every year, all the children in our family look forward to receiving their guest favour bag full of Lucky Charms.
Supplies: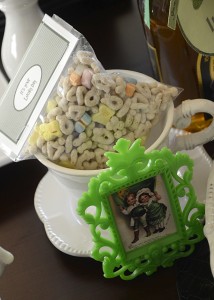 Gartner Place cards
Box of Lucky Charms Cereal
Small Cellophane Bags 3" x 4"
Stapler
Computer and Printer
Step 1:  Download a picture for your place card and then set up your script and image. If you would like the sample shown here, please contact me and I will email you my file.
Step 2:  Print off your place cards.
Step 3:  Fill the cellophane bag 3/4 full of Lucky Charms cereal, leaving room to staple closed.
Step 4:  Position the place card over the opening and staple closed.
Your leprechauns will be asking for seconds!