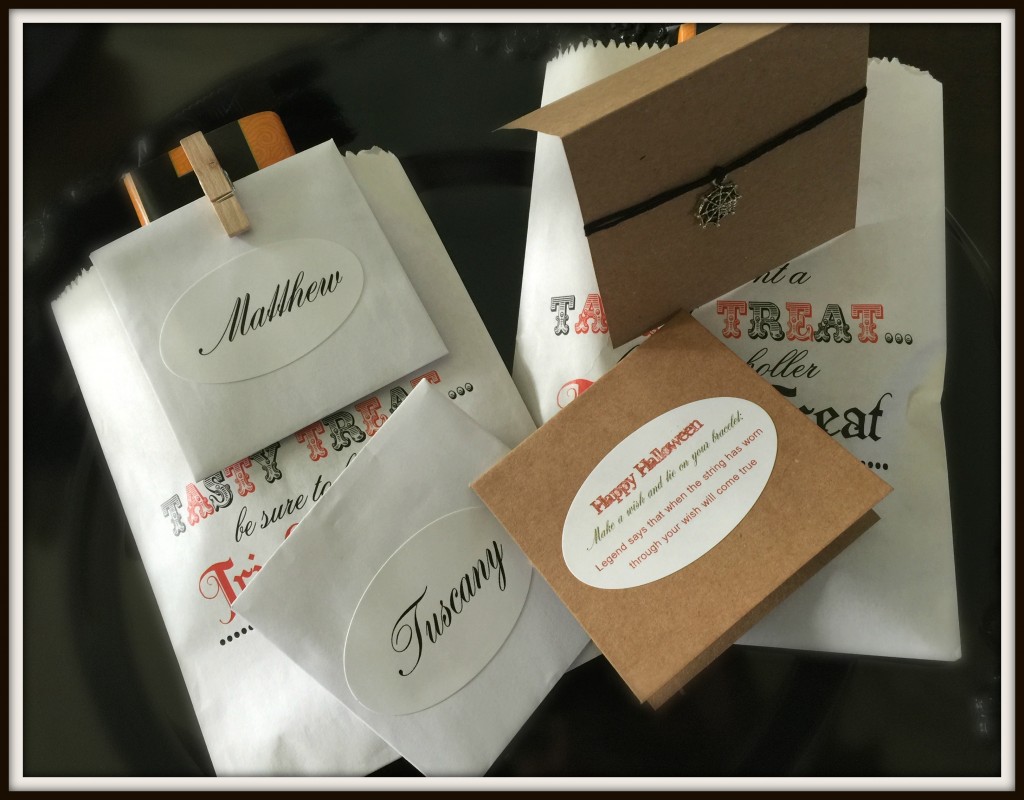 "Make a wish and tie on your bracelet … legend says that when the string has worn through your wish will come true"
As an added treat in our "goodie bags" this Halloween, I'll include these bewitching bracelets: black thread for the men and orange for the ladies.  Attached is a charm of a spider in its web, but any Halloween charm would do, keep it "creepy" with pumpkins, witches, or skeletons. The charm is tied to the centre of two strands of embroidery thread approximately 10″-11″ length.
The possibilities are endless for any seasonal holiday or celebration!