A Fabulous New Christmas Product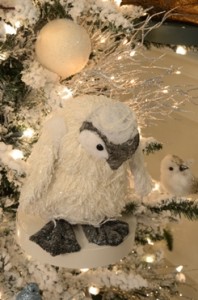 I'm impressed by a new and innovative product: a display shelf with an adjustable metal arm which attaches to the trunk of an artificial Christmas tree. The product comes in white or green, and can be used to hold decorations such as battery-operated candles, ornaments, angels, elves, gifts, etc. It's ideal for ornaments that are too heavy for the tree branches.
You can purchase this product at Take Me Home Décor in North Vancouver.