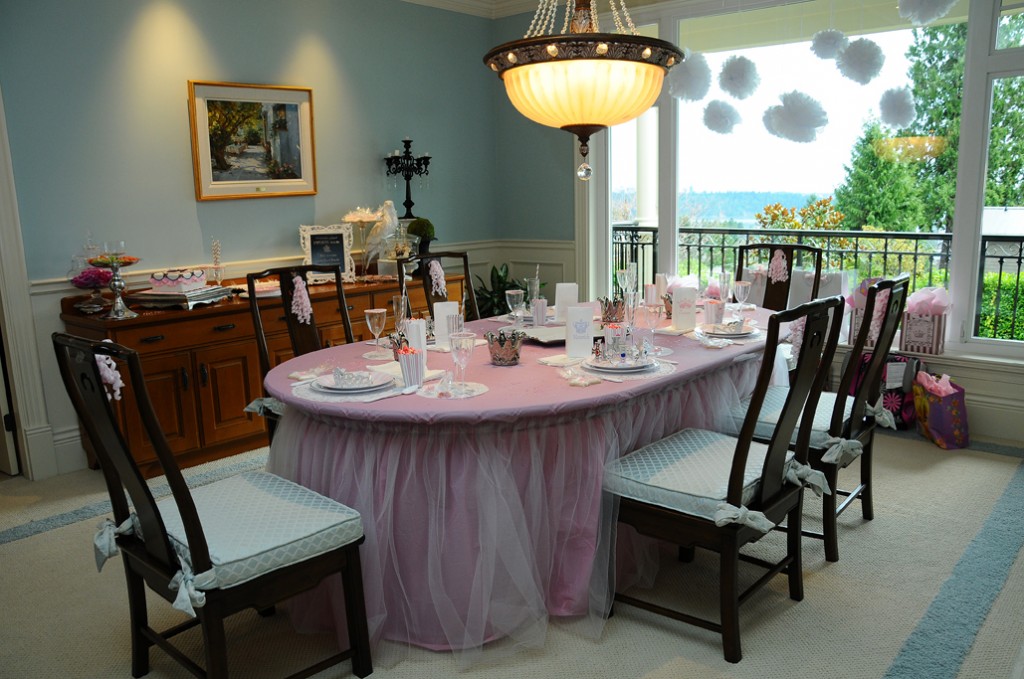 For a Five Year Old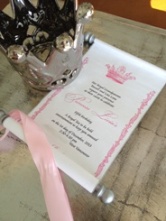 For my granddaughter's fifth birthday, we planned a princess themed celebration. We wanted it to be a magical event to remember. We started with an invitation befitting the royal affair: we rolled the invitations into scrolls, and hand-delivered them to each prince and princess.
To engage the young guests, most of whom had never been to our home, I started the party off with pony rides. I arranged for two small ponies to be on-site and ready as the children arrived.
Once everyone had several turns on the ponies, we brought the children into the house for some games. To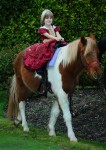 keep a group of five-year-olds engaged, maintain a constant tempo by organizing activities into 15-minute blocks. Pay attention to the children's interest level, because if an activity is not going well, it's important to set it aside and move on. Conversely, if the children enjoy the activity, let it run longer.
To keep myself organized, here's the agenda I used for the event: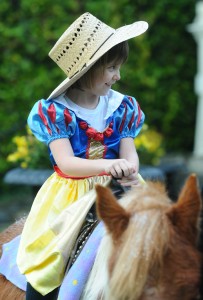 2:30 Prince and Princesses arrive
2:30 Entertainment: Pony Rides
3:00 Game: Musical Present
3:15 Game: Balloon Bounce
3:30 Game: You Guess
3:45 Royal Tea
4:00 Birthday Cake and treats
4:15 Crafts: Painting
For the royal tea, I covered the dining table with a pink tablecloth and surrounded it with a tulle skirt. Each place setting had lacy white doilies, white cutlery and pink and white plates. Children were delighted to drink pink lemonade served in champagne flutes, and milk served in wine glasses rimmed with pink chocolate and white sprinkles. I served crown-shaped sandwiches and fruit wands. I filled silver crown-shaped bowls with pink popcorn, and placed them around the table along with pink crystal confetti. Large white paper pompoms were hung from the ceiling, to add to the festive décor.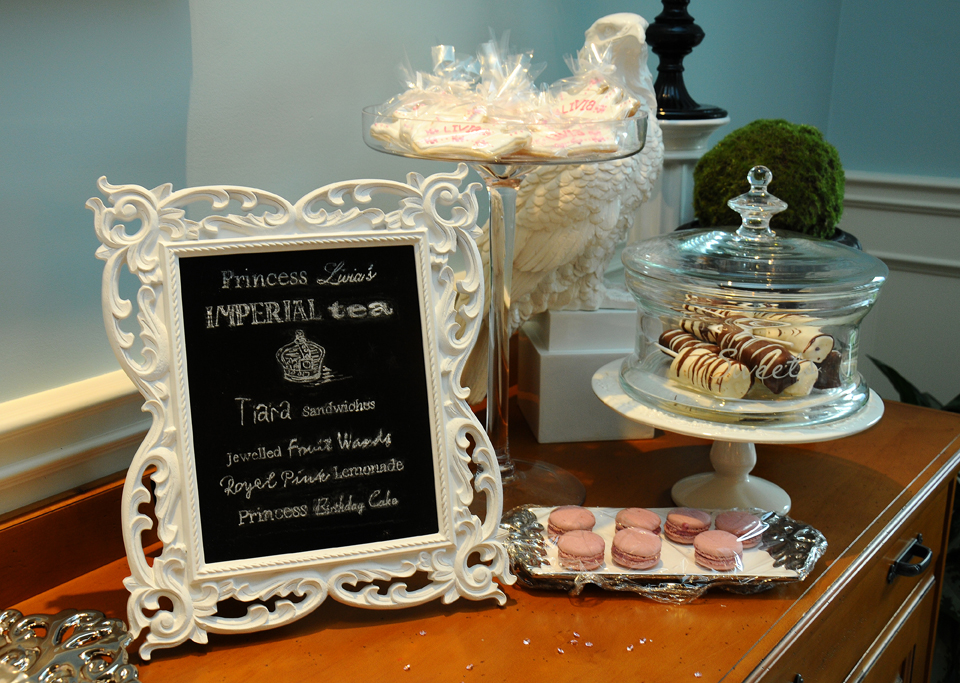 To display the menu for the royal tea, I painted the glass of an ornate white picture frame with chalkboard paint, and wrote the menu items in chalk.
The finalé was the stunning cake, decorated with the silhouette of the birthday girl, whose favourite flavour is vanilla cake with chocolate cream icing. It was dazzling!