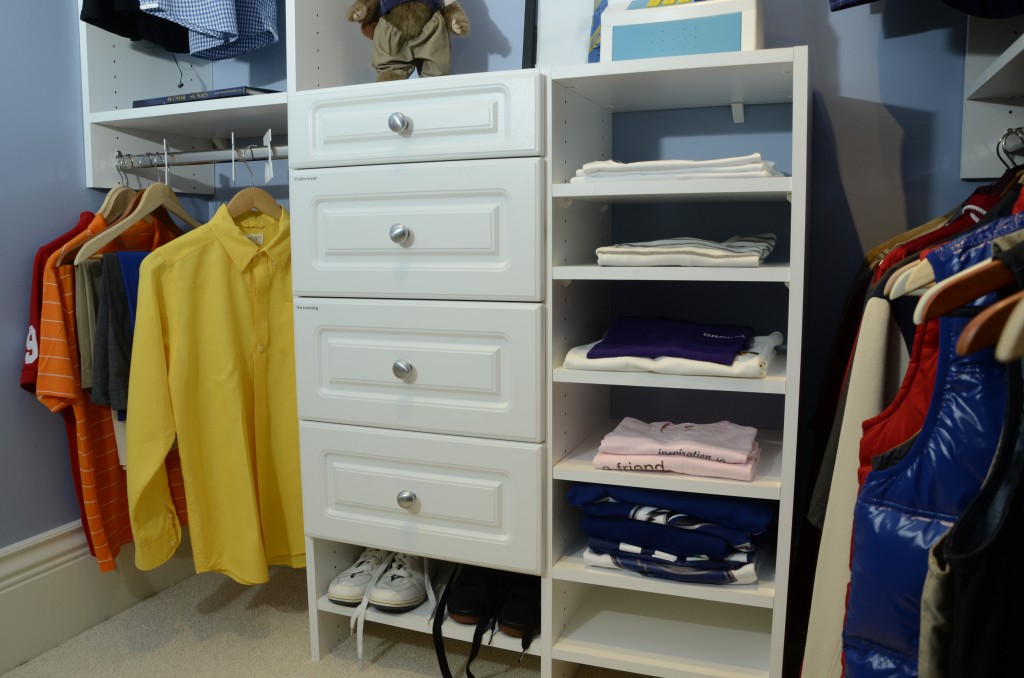 Managing a child's closet has its challenges but simple planning and maintenance can help keep it tidy and orderly. There are numerous ways to aid in this without spending tons of money.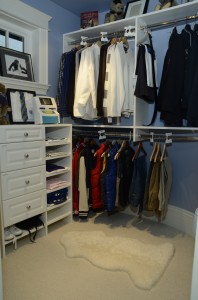 I'm a firm believer that with a "blank canvas" you will be able to envisage and plan the space much better so I would suggest that you empty the whole closet of its contents. Have a big box nearby so that you can place any clothes that the child has outgrown, for good-will or consignment. Secondly I strongly recommend you invest in some wooden hangers, all identical in size and color for uniformity and visual appeal.
Now I suggest you separate the clothes into two main groups: summer and winter. Then into sub-groups: vests, jackets, coats, sweaters, hoodies, jeans, casual pants, skirts, dresses, short sleeve tops, long sleeve tops, shirts, outfits [paired up and on one hanger]. Additionally, if you don't have drawers [or very few] and have the shelf room, purchase color coordinated baskets to place odd pieces i.e. purses, swimsuits, underwear, socks, pajamas, etc.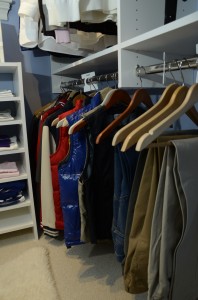 Again, this is where I use my labeler. With children: small, medium or large, I've found if the shelf, drawer, basket is labeled the item is more likely to find it's way home and you are less likely to be asked "Mom where is my ….?".
Go ahead and start putting items back, remember you've separated the clothes into groups [position "winter" on one side of the closet and "summer" on the other]. Then I suggest you start with the subgroup most often used, for instance "vest, jackets, and coats", next "sweater", "shirts", etc. Label the shelf either above or below the items, whichever is easiest to see and read. Carry on until all the items requiring hanging are hung.
For the drawers and/or baskets keep these for socks, underwear, t-shirts, swim suits, pajamas … again label them.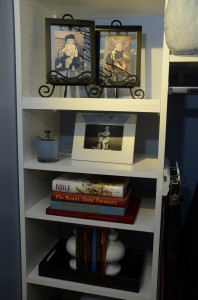 Finally, if the closet allows for it, place a hamper for dirty clothes – a child will more likely place their dirty items in a hamper if it's in the same location as where they change.