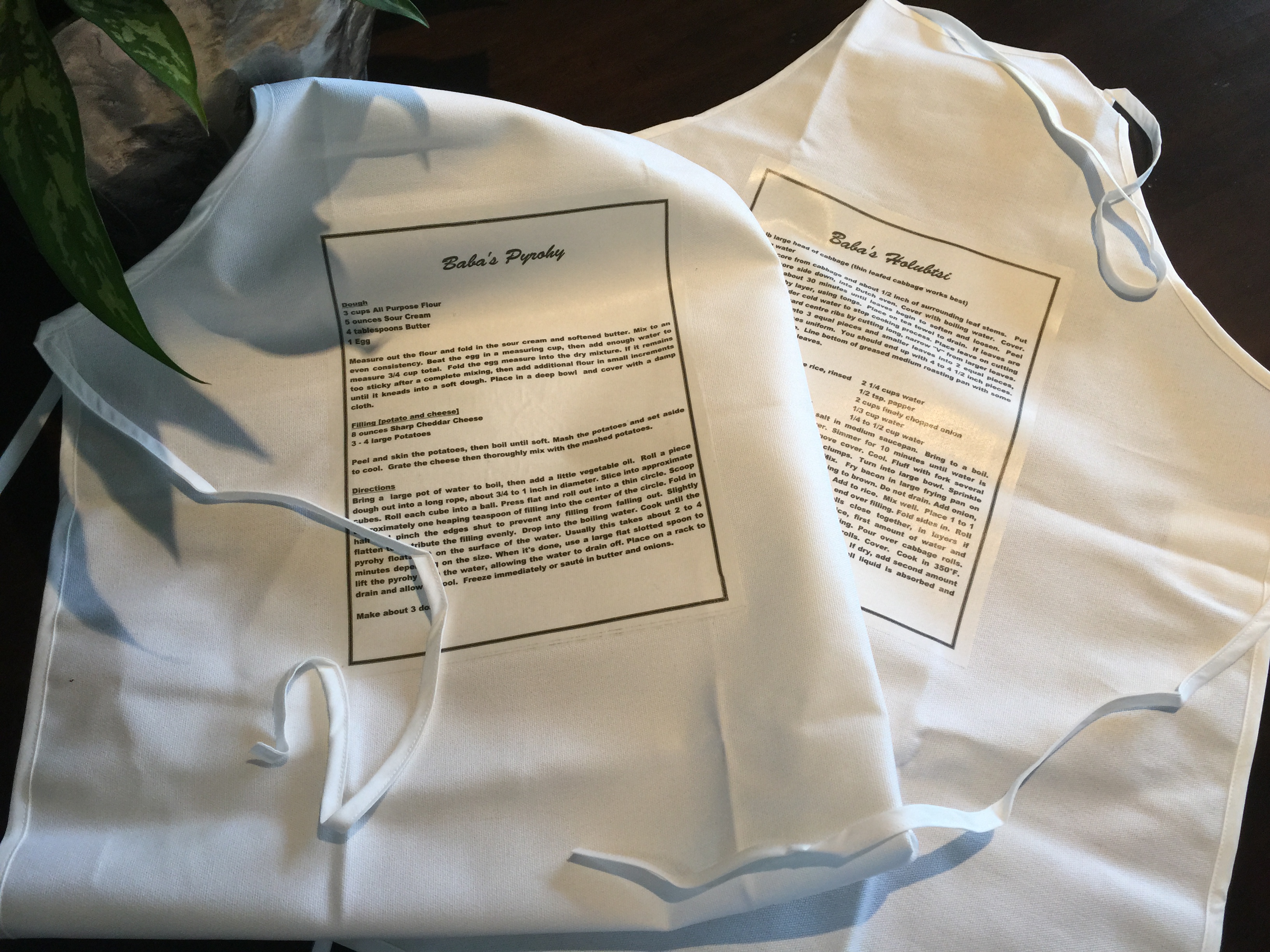 Unfortunately, my mother is no longer with us.  She had some treasured and traditional Ukrainian recipes, handed down from her mother, that all my siblings and I cherish as they bring back fond memories both of her and of our childhood together.  From her very old, dog-eared and well loved recipe book, I extracted two favourites and transferred them to an apron and canvas.
It's an inexpensive, yet meaningful, handmade gift that holds wonderful memories and is a warm reminder of a warm heart.  I've decided for Mother's Day to gift each of my siblings one of these in memory of our mother.
Materials: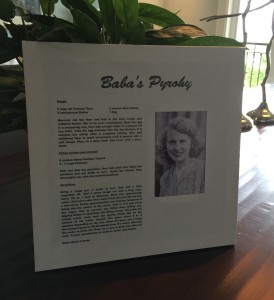 Canvas, apron, tea towels
Transfer sheets and scanned document
Procedure:
Print your scanned recipe document on to the transfer sheets and ensure you've chosen "mirror image" in Printer, Properties, Page Layout;
Preheat your iron to the "cotton" setting with the steam turned off;

Place the recipe with the printed side down where you want it, and then firmly iron all areas of the transfer sheet, this includes all corners and edges.
It's truly that easy!