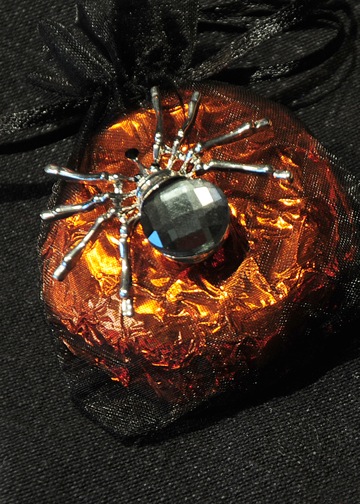 I simply cannot throw a Halloween party without party favors and surprises for my guests.   My trick-or-treaters and pumpkin carving party guests this year are in for Spooktacular and delicious surprises!
These unique party favors, created in the "spirit" of ghostly and "enchanting" fun are sure to delight the little goblin or monster in all of us:
Place the candy of your choice, in this instance a Rogers Pumpkin Spice Cream Chocolate, in a small 3″ x 3″ black organza bag.  I sourced out these fabulous crystal spider pins and pinned one on the outside of each bag.  Enchanting!