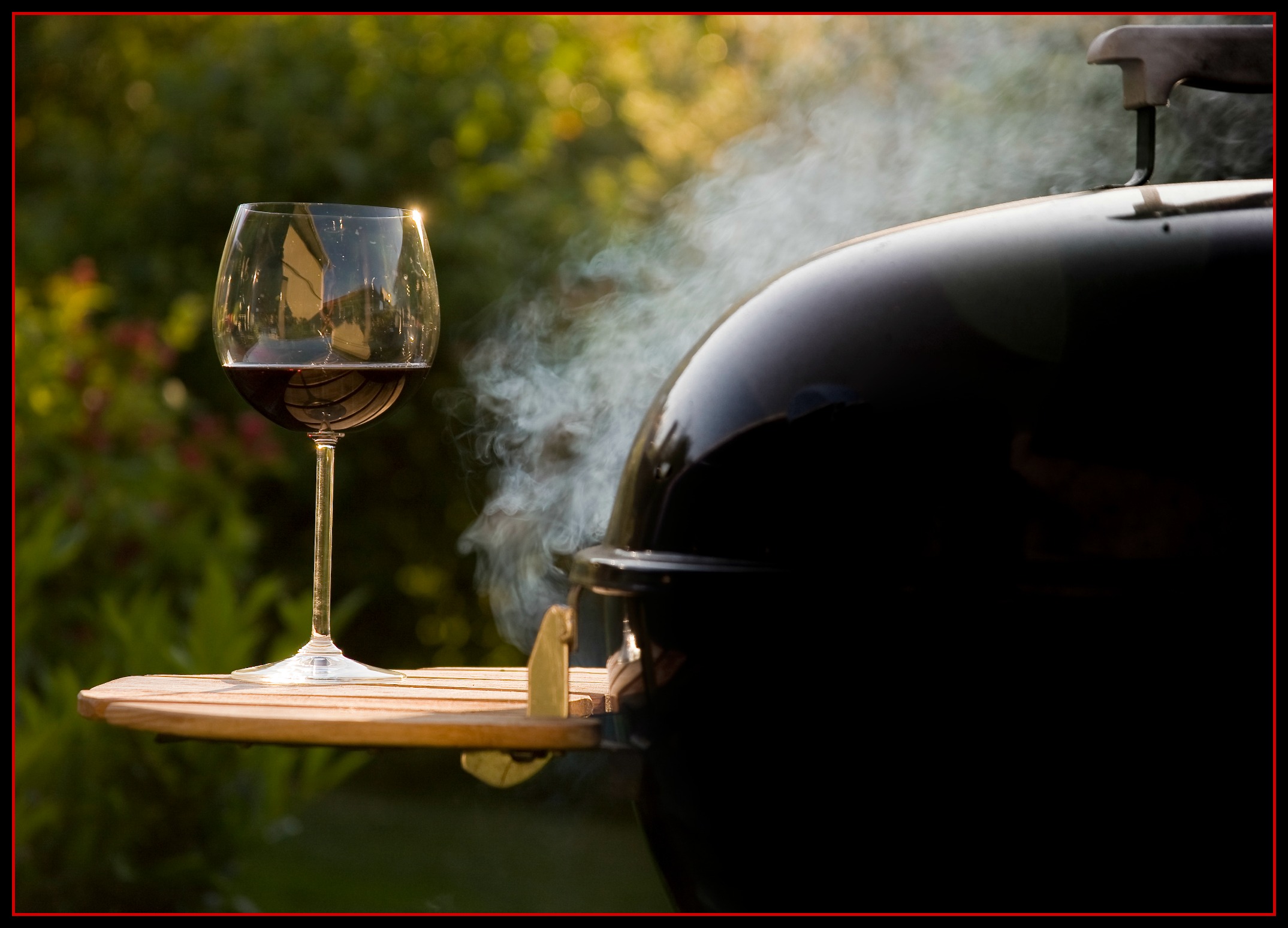 Father's Day is Sunday, June 19th, so if you start now to look for the perfect gift of love and gratitude for Dad, you'll have plenty of time to find something he'll be overjoyed to receive.
Our children are fifteen and my husband has a large collection of adorable homemade gifts given to him over the years.  This year I've suggested that our two think of surrendering some of their weekly allowance for a gift fitting our "King of the Grill," and here are some ideas we came up with:
Grillbot Automatic BBQ Grill Cleaning Robot
If you're familiar with the Roomba, this small, automatic device is built upon the same concept and cleans your BBQ grill while Dad enjoys a game of golf or entertains guests.
The chore of cleaning the BBQ grill is never a task any of us relish, so this gift is perfect for Dad.  The Grillbot comes with three replaceable brushes, a built-in LCD alarm, timer, and three powerful electric motors.  We purchased ours on Amazon.ca.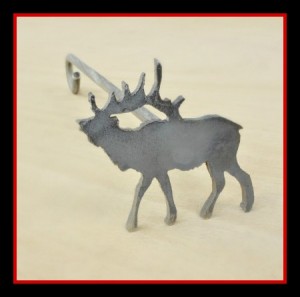 Branding Iron
Add a touch of originality to your next BBQ!  Dad can brand the steaks with his own customized branding iron.
In the past, branding was a means of identifying items and creating a "maker's mark" by burning initials or a "logo" into wood cabinets, tables, chairs, desks, and leather items.  Today, using a branding iron to personalize your steaks is becoming much more commonplace as you can get them in a variety of different letters, symbols and shapes.  This moose branding iron, measuring 10″ in length including the handle and the moose, is approximately 3″ tall and can be found online at The Leather Guy.
It's recommended that the branding irons heat on the stove or a grill for about ten minutes prior to use. Caution: use a thick glove when handling once it's good and hot.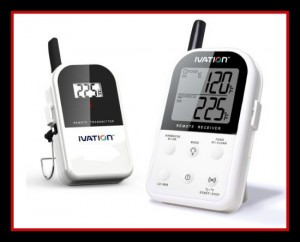 Ivation Long Range Meat Thermometer 
Dad can now take the guess work out of serving up the perfect steak!
A really good meat thermometer will change your culinary life.  It monitors temperatures from up to 300 feet away, alerting you when the temperature drops or rises and even stores your meat settings for the next time.  Again, we were able to get this product quicker and cheaper on Amazon.ca and if you're a prime member, you can receive it in two days.
Features
Monitor internal temperature of meat and smoker or grill from 300 feet away
Wireless receiver with LCD beeps and flashes when meat temperature goes above your programmed temperature
Monitor barbecue temperature. Receiver beeps and flashes if temperature falls above or below your programmed range
Count up and Countdown timer
LCD of receiver has backlight for use at night
Receiver displays barbecue temperature up to 572°F
Receiver has belt clip and built in stand
Transmitter has removable wire stand that also becomes a hanger
Food probe wire can be inserted 6″ into meat
Both probe wires are heat resistant to 716°F
Can be used in oven or smoker
Alert warns you if your transmitter is out of range or has lost the radio frequency signal
Your meat, barbecue, and timer settings are stored even if the unit is turned off
Operates on 4 AAA batteries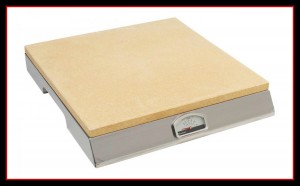 Bull 24125 PizzaQue Pizza Stone Grill
The PizzaQue Pizza Stone Grill can be used on your outside grill or oven.  It has a stainless steel set base with a built-in thermometer.
It promises to create a crisp, smoky, brick oven style pizza every time and this guarantees that Dads pizza will be a huge success.  We found this fabulous addition to our BBQ kitchen on Bull BBQ.
Happy Father's Day to all fathers, step-dads, father figures and grandfathers.