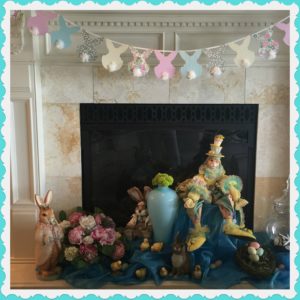 The clusters of daffodils, tulips, hyacinth, crocus and magnolia and warmer breezes bring the news that spring has arrived to usher in Easter festivities. How better to rid yourself of winter's gray monotony and to welcome the season of rebirth and renewal than with a four-day Easter weekend jam-packed with fun, family, friends and celebration?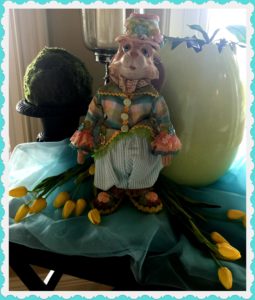 The pastel palette of spring always ignites my creativity in decorating and freshening up my home for the spring holiday with cheerful touches. The kids add to the sense of family and tradition by colouring eggs and helping with the baking of our traditional "Cadbury Creme Egg Croissants" for Easter morning. This year's Sunday dinner guest favour will be a bottle wine with our custom-designed bunny label featuring a "cotton" tail and cotton candy ice cream cones, aptly named "Peter Cotton Tail Treats."
From our family to yours …. Happy Easter!