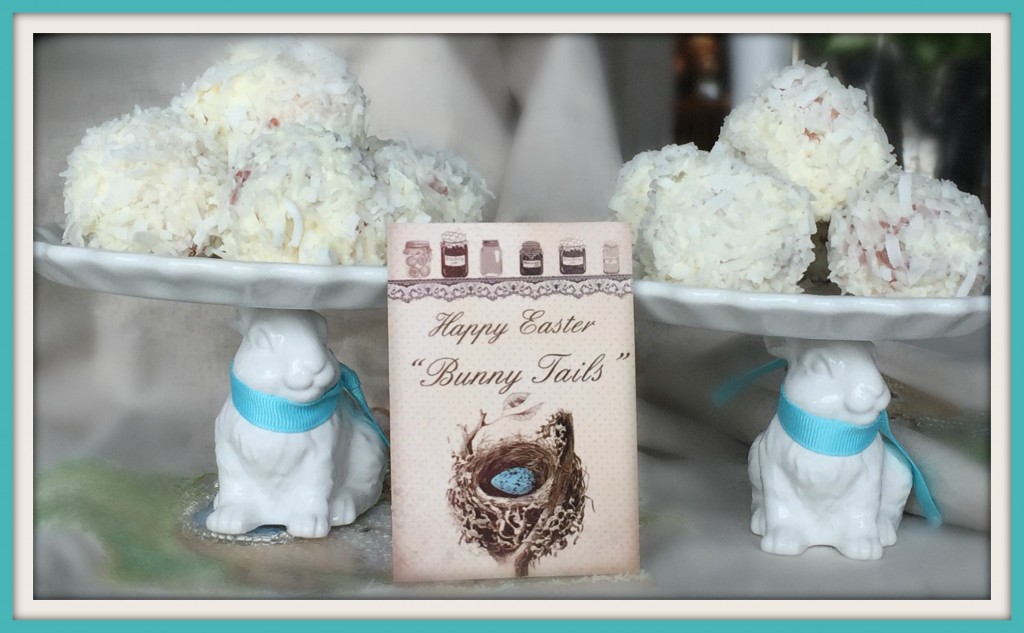 Easter is just around the corner, bringing with it the promise of warmer weather and beautiful spring blossoms in a palette of pastel colors. The turning of the season is a wonderful time to throw off the winter blahs.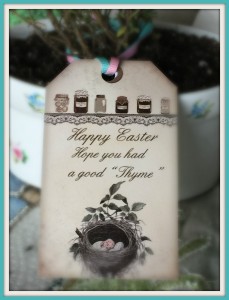 One of the best ways to welcome Easter is with the cheerful, fresh colours of spring at your holiday table and around your home. This year our Easter dinner table will be adorned with charming egg cups we designed as place cards and a delicious and inviting tray of Bunny Tail treats to nibble as the guests arrive. Finally, we will send our guests on their way with an ornamental Easter container that contains a young herb plant of thyme with a gift card, reading "Happy Easter! We hope you had a good Thyme". I will be sharing the commentaries and photographs here over the next few days.
Looking back, some of the most pleasant memories from my childhood were of the precious time I spent each year with my siblings, decorating Easter eggs for our church basket. It's a tradition I continue with my own children, and the guidelines haven't changed over the years. Easter is always simple, joyous, and celebrates spring with the wonder of children.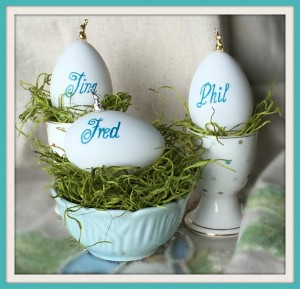 I wish you a Happy Easter!