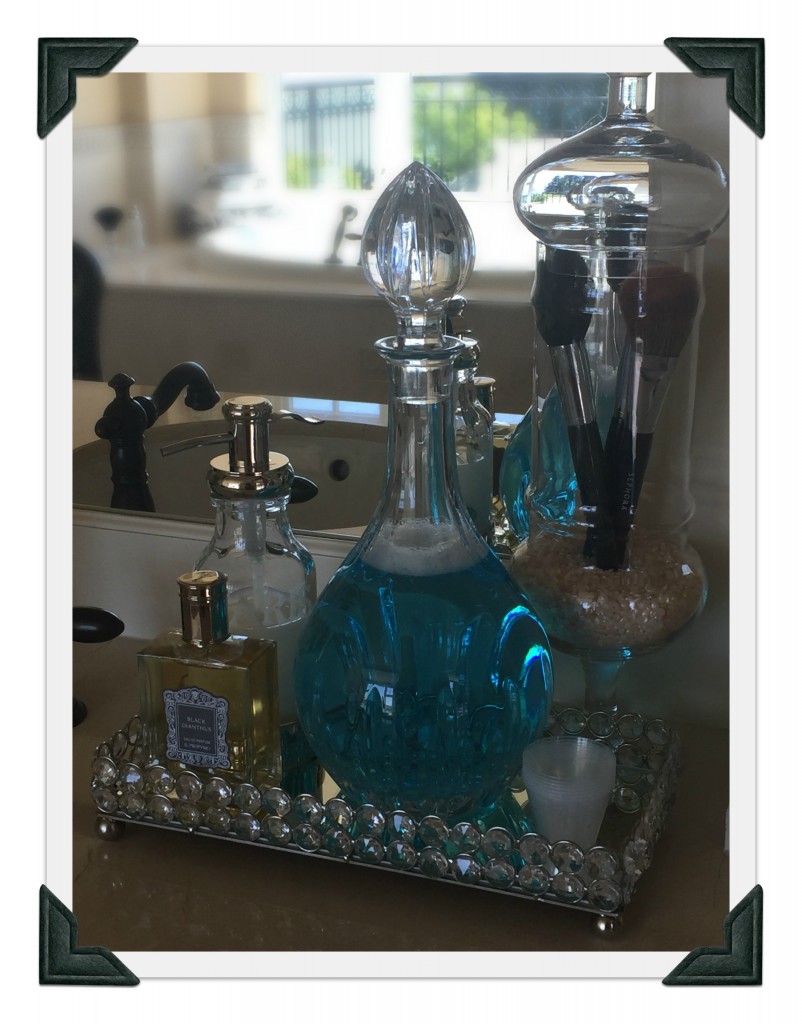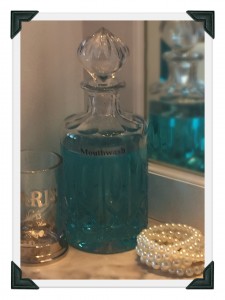 Like most people, I discover new ideas from time-to-time that may have been "out there" for a while, but are so refreshingly innovative that I have to share them.  This latest one highlights a small feature that will add to the style and uniqueness of your home.  Instead of that unsightly plastic mouthwash bottle on your bathroom counter, this original, elegant and tasteful alternative will garner plenty of notice and many favourable comments.
We have a large number of crystal decanters in our home that in the past I've re-purposed for bath salts and bubble bath.  I never thought until the other day to use one for mouthwash.  However, it's a perfect idea.
As necessary as brushing your teeth for perfect oral hygiene, so is using mouthwash …. so why not do away with the unattractive plastic bottle and replace it with a beautiful crystal decanter,  sitting pretty on your vanity as a invitation to use.