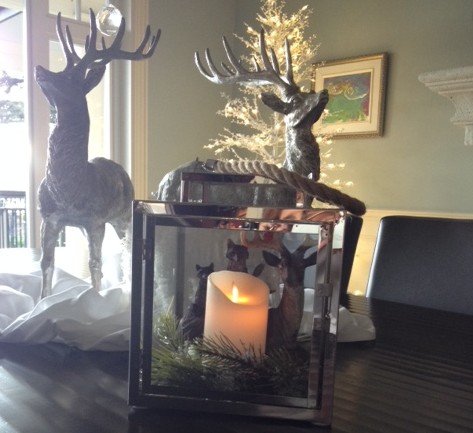 Hurricane Lanterns add a striking addition, their magical elements of glass and the flickering flame of a candle add universal appeal to your holiday decor.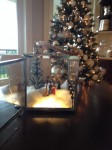 Incorporating this element in your Yuletide table as a centerpiece, in your entrance, or on one of your patios gives it both a merry and charming atmosphere.
Materials and Tools:
• large hurricane lantern
• small pillar candles
• faux winter greens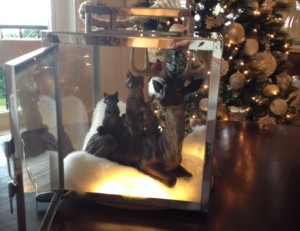 Place the faux winter greens inside the lantern.
I use a battery operated candle as I don't have to worry about it burning too low.
Place the pillar candle on top of the greens.
I placed a lovely ornament of a reindeer sitting with other woodland creature behind the candle, inside the lantern to add another dimension of interest to the lantern.
You now have a beautiful lantern to welcome all your holiday guests and it only took a couple of minutes!