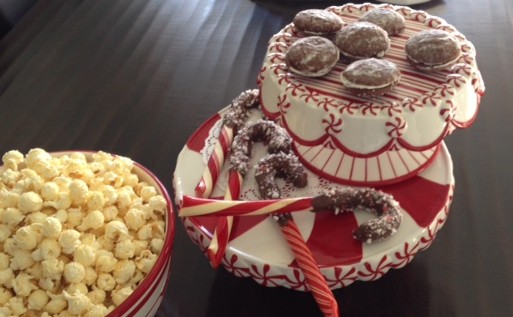 With my love of chocolate and my passion for candy canes, this created a delicious combination for a quick holiday treat!
They can be prepared with minimal effort, and you get to enjoy the spoils along the way.
Ingredients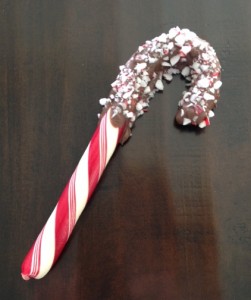 • 6 large candy canes
• 1 cup chocolate chips
• crushed candy cane sprinkles
Directions
1. Melt the chocolate chips in the microwave, stir until smooth.
2. You can either dip the straight end or the curved end of the candy cane – my preference is the curved end, in the chocolate.
3. Allow the excess chocolate to drip off.
4. Place on waxed paper.
5. Sprinkle with crushed candy cane.
6. Let stand until set.