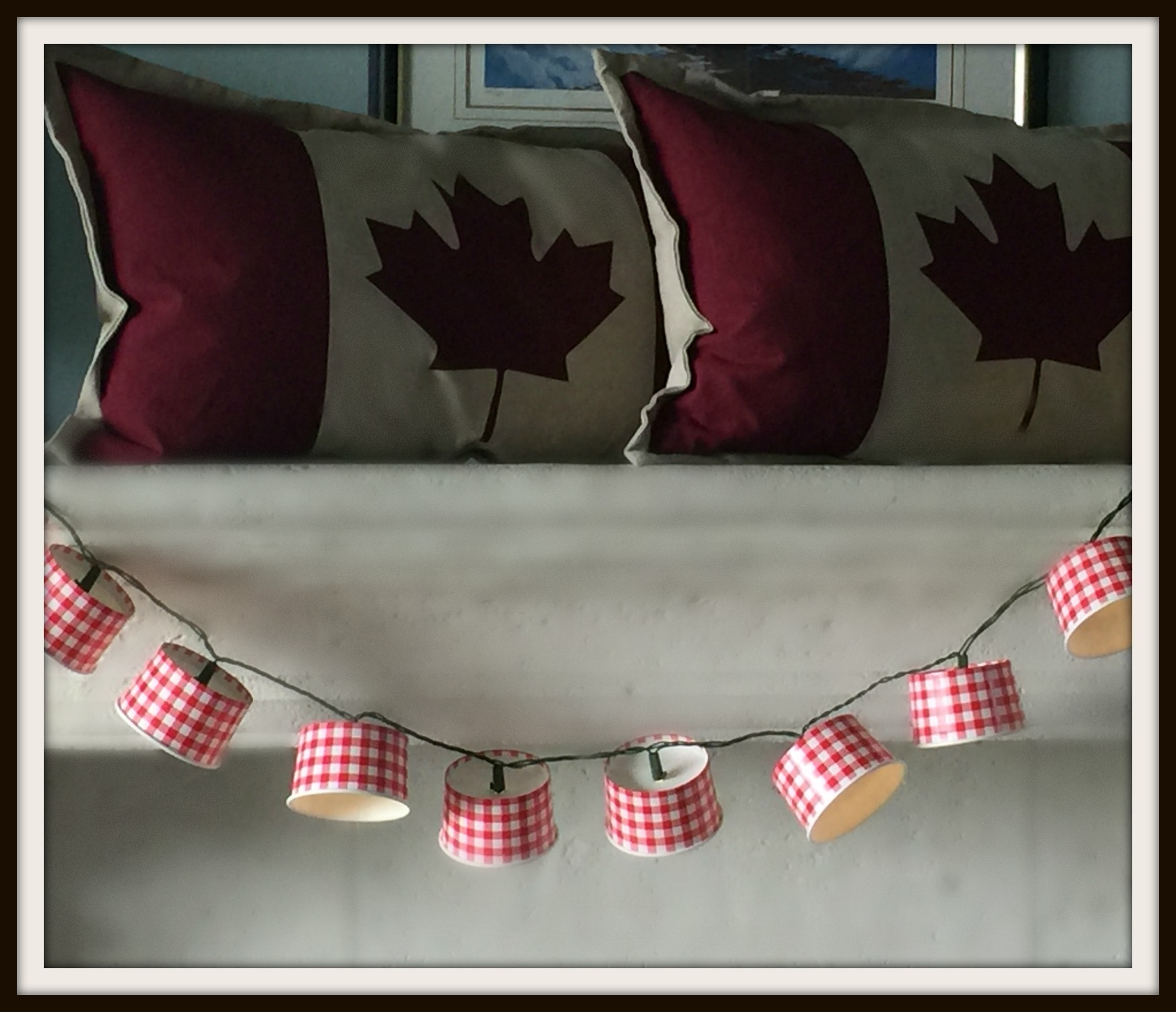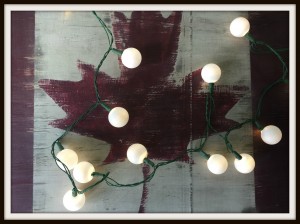 Mini Canada Day Lights
A display of our nation's colours add to the whole ambiance of the celebration.  So, as the skies darken, the addition of shimmery and flickering lights allow the merriment to continue into the balmy summer evening.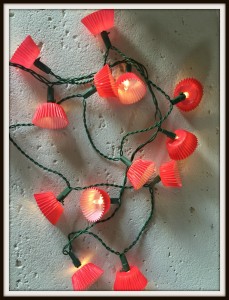 Materials
Strings of mini lights
Mini cupcake liners [red or white], white ping pong balls or treat cups
X-acto knife
Cut a small "X" thru the bottom of the cupcake liner/ping pong ball/treat cup and slide it over each of the mini lights.