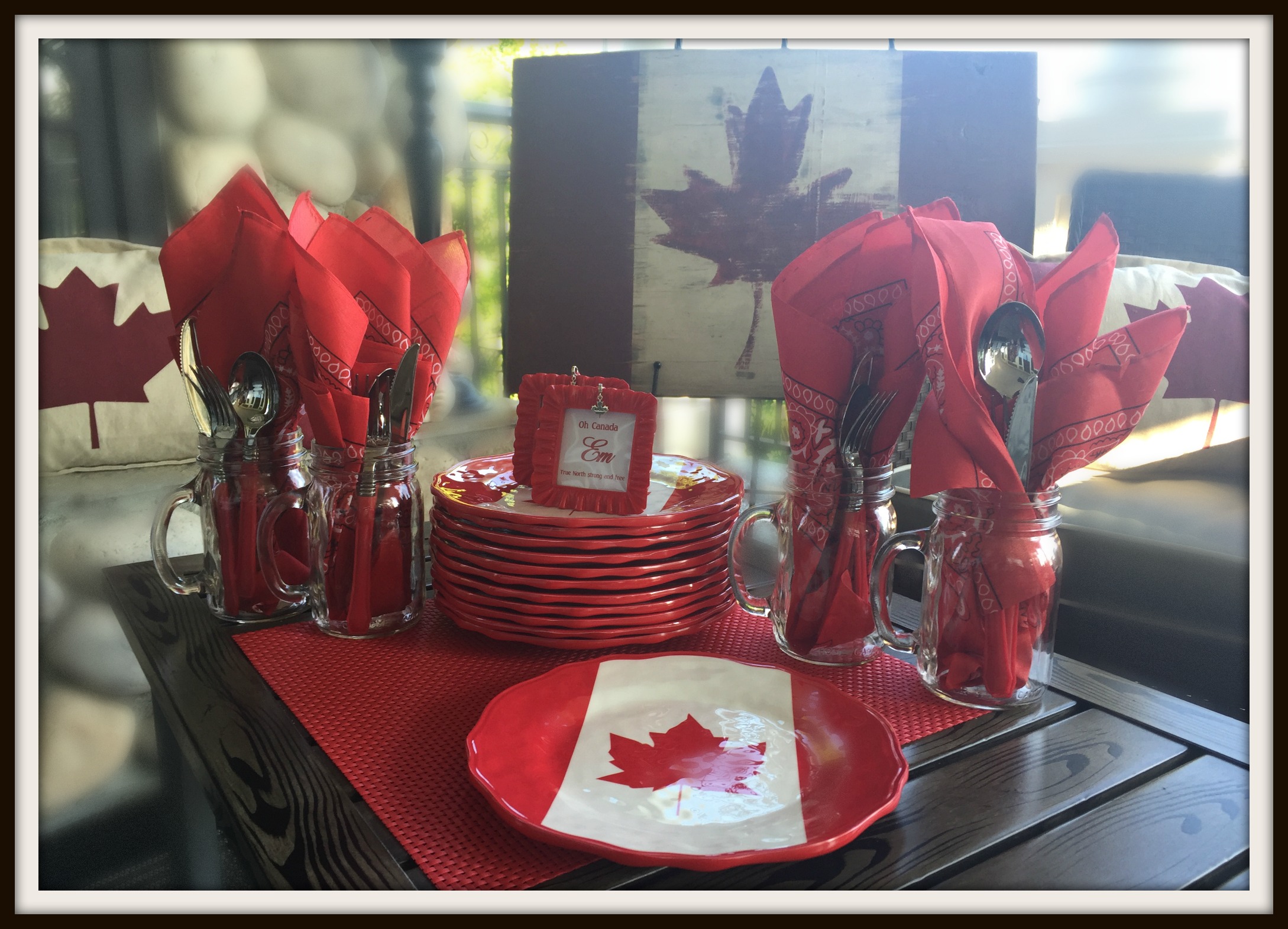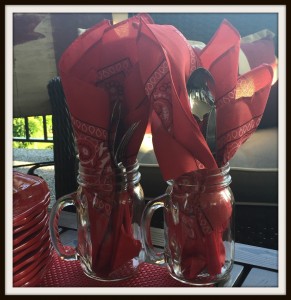 Double-duty napkins
An uncomplicated, yet effectual display of napkin, cutlery and drinking glass combination.
Materials:
Red and white Bandana's
Picnic cutlery
Mason jar or drink glass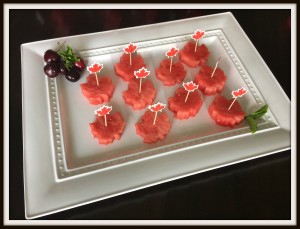 Fruit Tray
What child or adult doesn't associate watermelon with a beautiful warm summer day?  This fruit tray is sure to be a winner with the red of the watermelon and the maple leaf shape that both highlights our national colours and embodies the spirit of the day.