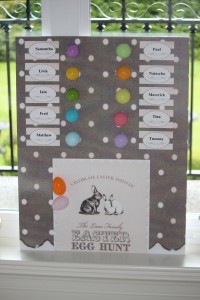 The annual Easter Egg Hunt with its laughter, energy, and excitement provides an exciting tradition for our family. Many people use plastic, chocolate, candy, or hand-dyed eggs for the festivities. However, I've found that plastic eggs filled with small trinkets are the most fun for everyone as each holds a unique surprise. As our children and family members range from the ages of 5 to well into their 50s, I've decided to fill plastic eggs with a combination of either chocolate egg or coins.
I estimate a generous 10-15 eggs per family member and designate an egg colour to each individual. Each guest is given a decorated Easter basket and an empty plastic egg in the colour assigned to them so that mistakes can't be made; should the guest collect an egg not in their colour, they are penalized and must give the egg to the person assigned the egg colour and forfeit one of their own eggs.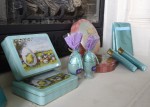 The egg hunters are given the boundaries of the hunt area. Additionally I will put out signs staked into the grass, which will lead them to not only the hidden eggs but the "Golden Eggs" as well. As our Easter Egg Hunt will include 14 people this year, I've decided to hide two golden eggs containing a special prize, worthy of the best hunters.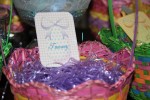 Our enthusiastic hunt always ends with prizes awarded to everyone for their participation!