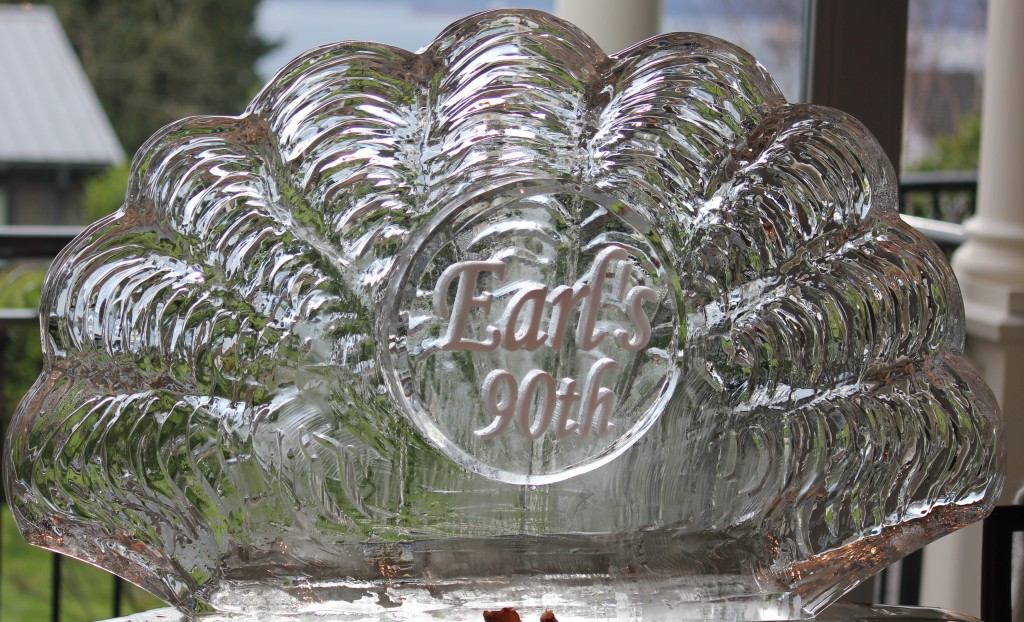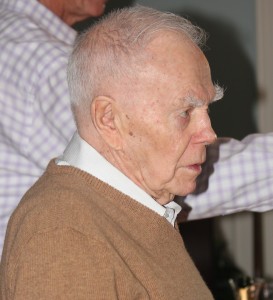 Earlier this year we hosted a 90th birthday celebration for our dear friend Earl. All birthday celebrations are meaningful and memorable, but there are some challenges when hosting a successful party for a senior citizen. A few days before the event, we advised him of what we were planning, so he could get himself prepared and be comfortable with the arrangements. Since we did not want to overwhelm him, we limited the event to three hours, hosted it at our home, and kept it intimate, with only a dozen very dear friends.
Upon the birthday boy's arrival my husband served the guests champagne and toasted him with a relaxed and humorous speech touching on memorable moments from Earl's past. Earl's nickname is "the Pearl" so I used this theme throughout the decorating.
We had a large ice sculpture in the shape of an opened oyster shell with 'Earl's 90th' etched on the large round pearl at the inside of the top shell. We filled the frozen shell with jumbo prawns and fresh Dungeness crab meat and served a basil aioli for dipping. Seafood is Earl's passion so we also included mini open-faced smoked salmon sandwiches, complete with a tray of carpaccio with crostini and chicken liver paté on toast points.
We continued to serve champagne until we brought the cake. One of Earl's favorite flavours is lemon so we served a three-tier lemon cake with buttercream icing. It was topped with a beautiful sugar oyster shell containing a pearl, with many smaller pearls falling out around the shell.