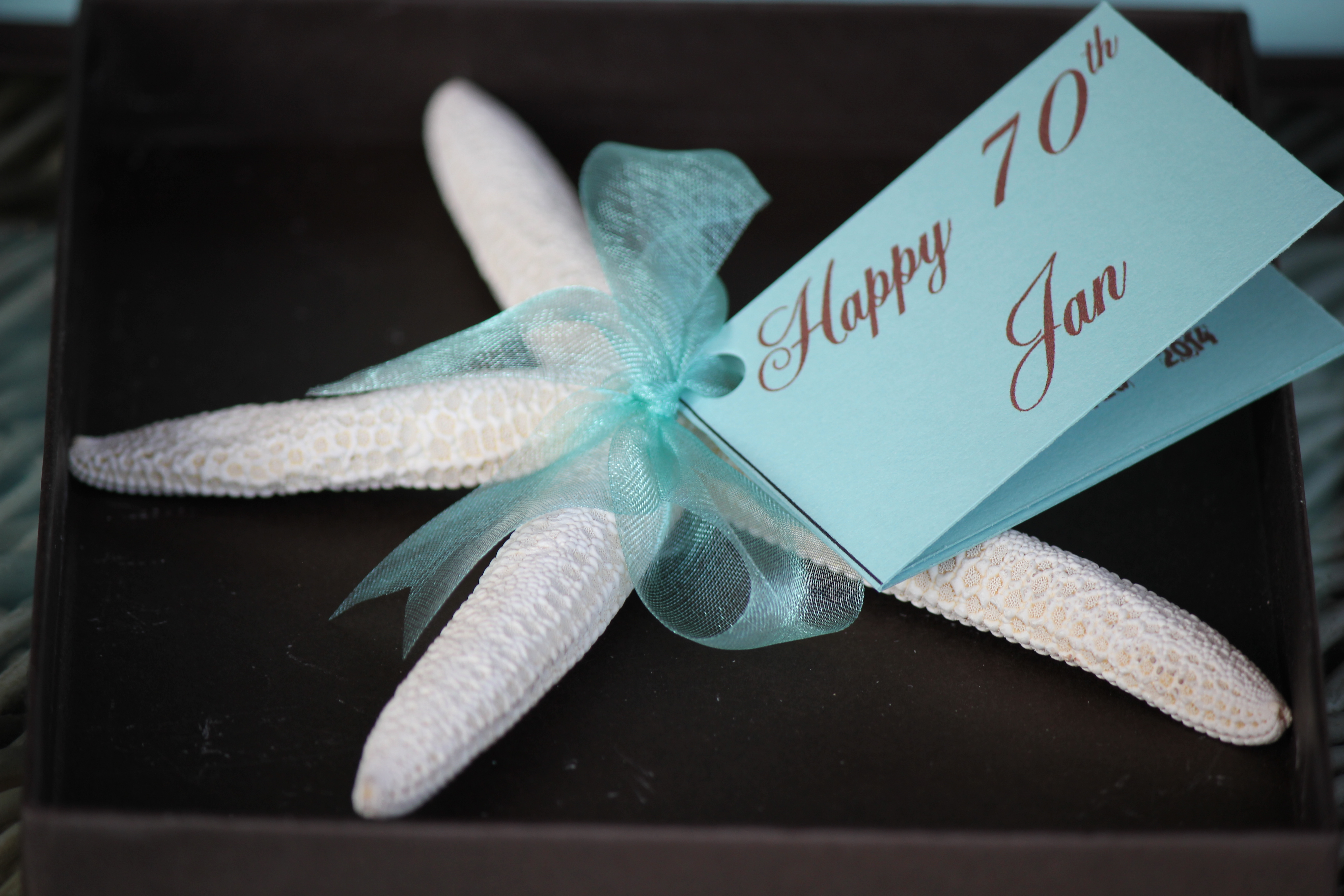 We took some time to think about a way to celebrate a close friend's 70th birthday.  She had done so much for us over the years, so we wanted to somehow demonstrate to her how special she is in our lives.  She and her husband have put their lives on hold to care for our children on a number of occasions, without asking anything of us.  She has gently nurtured them and cared for them with firmness and love in our absence.  She has hosted and accommodated us on our many travels to England with graciousness.
We decided that our gift to them would be a trip to join us for two weeks in our vacation home in Maui, then to return with us to our home in Vancouver.
I wanted to present this gift to her in a special way, so I printed off the flight itinerary on light aqua card stock and cut it down to fit inside the lid of a small box.  I placed a small starfish in the box with a matching organza ribbon.  I attached a personally designed gift tag in the same light aqua card stock, and tied up the box with aqua satin ribbon.  It was spectacular!