Raffle Tickets
Why not amp up the fun factor for your Thanksgiving celebration by holding a raffle? There are a number of websites available at which you can design your own tickets.  To get started, I purchased a package of Avery #76154 Raffle Tickets; I simply went online and found the template that I wanted; the website guides you through the design and printing.
Choosing an awesome prize for first place and a couple of smaller ones for second and third place adds to the entertainment and enjoyment at your party.
click on the name and it will take you to their website.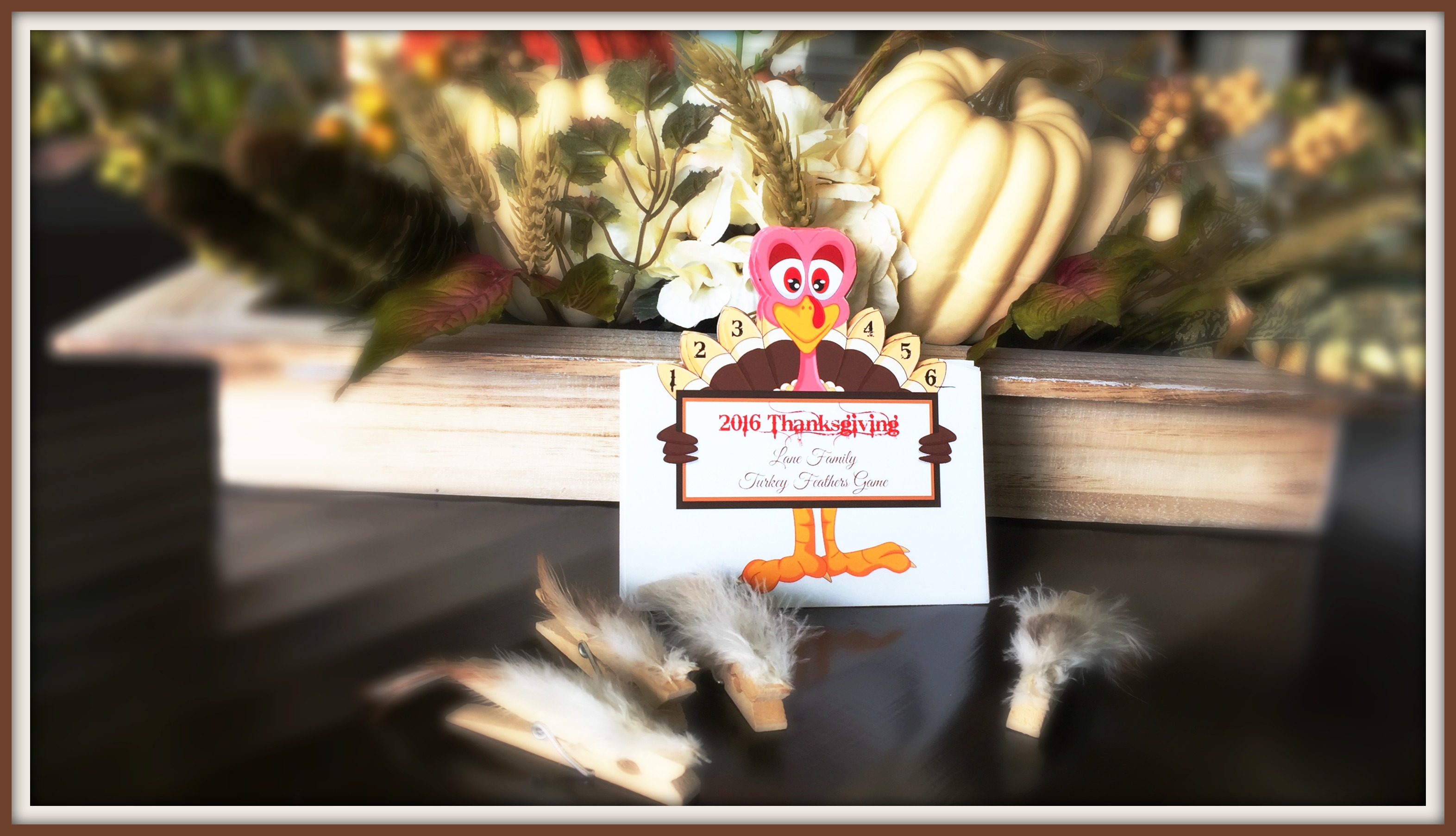 Turkey Feathers Game
Include some spirited rivalry to your soirée by introducing a fun and exhilarating contest.  This is a new game for our family, but I anticipate many rounds will be played before anyone concedes defeat.
Game Rules:  Each player takes one turkey card and six feather clothespins.  Starting with the youngest, the players take turns rolling one dice and placing a feather on the number that they have rolled.  If a number is rolled that the player already has, they do nothing and it's the next player's turn.  The first person to get all six feathers on their turkey wins.  Make sure there are plenty of prizes for first, second and third place.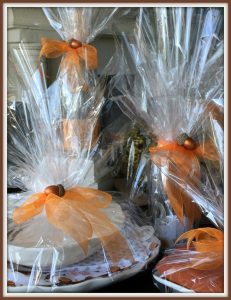 Materials: Photo Paper, Small sharp scissors, clothespins, feathers, all purpose glue.

Turkey Card Instructions:  Design your turkey card from a clip-art image or any other site you follow, personalize the image then print on photo paper [4×6] and trim.
Turkey Feathers Instructions:  Glue a couple of small feathers lengthwise on one side of the clothespin.
May this Thanksgiving be full of joy and peace for you and all those you love.